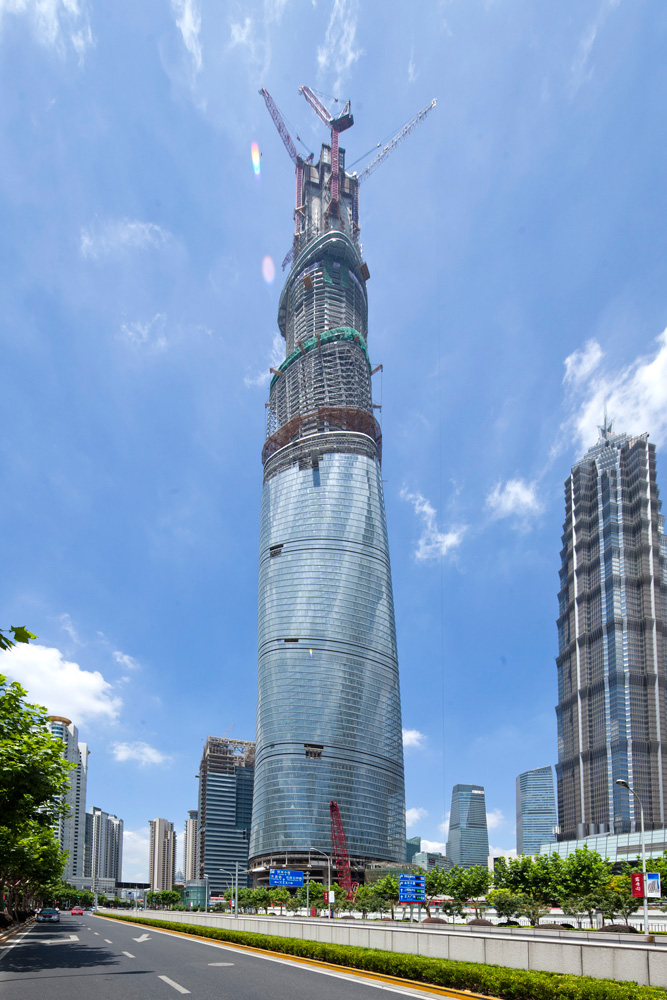 For well over a century, customers have relied on Lubrite® Technologies for bearings to fulfill their most challenging and high-profile projects. Our self-lubricating bearings were the first in the world when they were introduced in 1897, and since then have been employed in a wide variety of heavy-duty applications. From industrial sites, bridges and to some of the highest profile buildings in the world, Lubrite® carries the load,
Design engineers and architects rely on Lubrite® to help push the envelope of structural limitation. In the work highlighted here, we were contracted to design and manufacture bearings for two unique glass construction projects. One was the Shanghai Tower in Shanghai, China, and the other was the City Center in Las Vegas, Nevada. The Shanghai Tower was begun in 2008 and is scheduled to be open to the public in 2015. It will be the tallest building in China and the second tallest in the world when construction is complete. The City Center Las Vegas was completed in 2009 and serves as a mixed-use urban complex on the Las Vegas strip. Even though these two buildings are far apart from each other and have vastly different forms and purposes, they share one design feature in common: a curtain wall structure.
The glass façade known as a curtain wall is unique in its structural composition. The glass is hung on the outside of the building; it does not carry any additional dead weight load from the building. A curtain wall resists air and water, as well as the sway that can be caused by the wind or seismic forces. In order to have an effective curtain wall, the very best bearings are needed. Working closely with both engineering firms involved in the projects, we provided customized Lubrite® Bushings and Lubrite® Bushing Assemblies. These bearings allowed for the exact amount of movement that the curtain walls required for each building. Both of these structures are high-end, showcase style buildings, and our bearings ensured that the curtain wall glass façades worked at their highest levels. We completed these bearings on time and to our customers' exact specifications, helping to ensure each building's unique and unconventional design was fully functioning.
For further information about these constructions or any of our other high profile bearing project, please contact us directly.